(for English, see below)
Als Amsterdam Waterproof doen we elk jaar mee aan Internationale toernooien; Euro-, Out- en Gay Games. En vriendschappelijke toernooien met onze LGBTQI+ friends uit London, Parijs, Kopenhagen, Brussel, Antwerpen, Manchester, Berlin, Barcelona en…
Afhankelijk van de duur en opzet van een toernooi gaan we met 1 of 2 teams. Bij grote toernooien (3-4 dagen) zoals de Euro en Gay Games meestal met een recreatief en een competitief team. De vriendschappelijke toernooien zijn meestal een (lang) weekend.
Voor een toernooi trainen we zoveel mogelijk met het team wat deel neemt zodat je op elkaar ingespeeld raakt en aan de team spirit kan werken.
Dus wil je niet alleen waterpolo spelen in Amsterdam maar meer van de wereld zien en vrienden maken in andere landen, word lid en doe mee aan een van de internationale toernooien!
Wil je meedoen met een gratis proeftraining?
Stuur een e-mail naar info@amsterdamwaterproof.nl
———
TOURNAMENTS
As Amsterdam Waterproof we participate in International tournaments every year; Euro, Out and Gay Games. And friendly tournaments with our LGBTQI+ friends from London, Paris, Copenhagen, Brussels, Antwerp, Manchester, Berlin, Barcelona and…
Depending on the duration and set-up of a tournament, we go with 1 or 2 teams. At major tournaments (3-4 days) such as the Euro and Gay Games usually two teams; one recreational and a competitive team. The friendly tournaments are usually a (long) weekend.
Before a tournament, we train as much as possible with the team that participates so that you know how to play together and work on the team spirit.
So if you don't just want to play water polo in Amsterdam but want to see more of the world and make friends in other countries, become a member and participate in one of the international tournaments!
Would you like to participate in a free trial training?
Send an email to info@amsterdamwaterproof.nl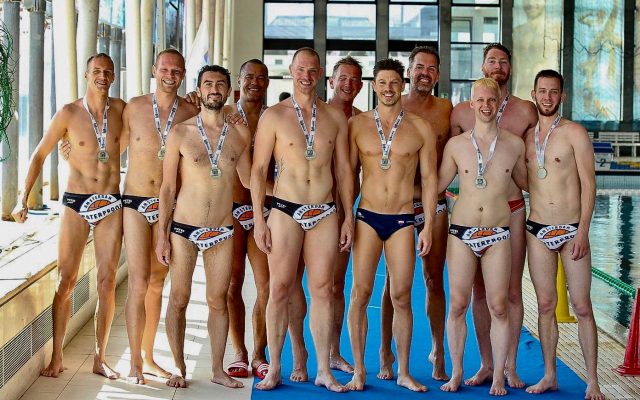 AMSTERDAM WATERPROOF
OUR TOURNAMENTS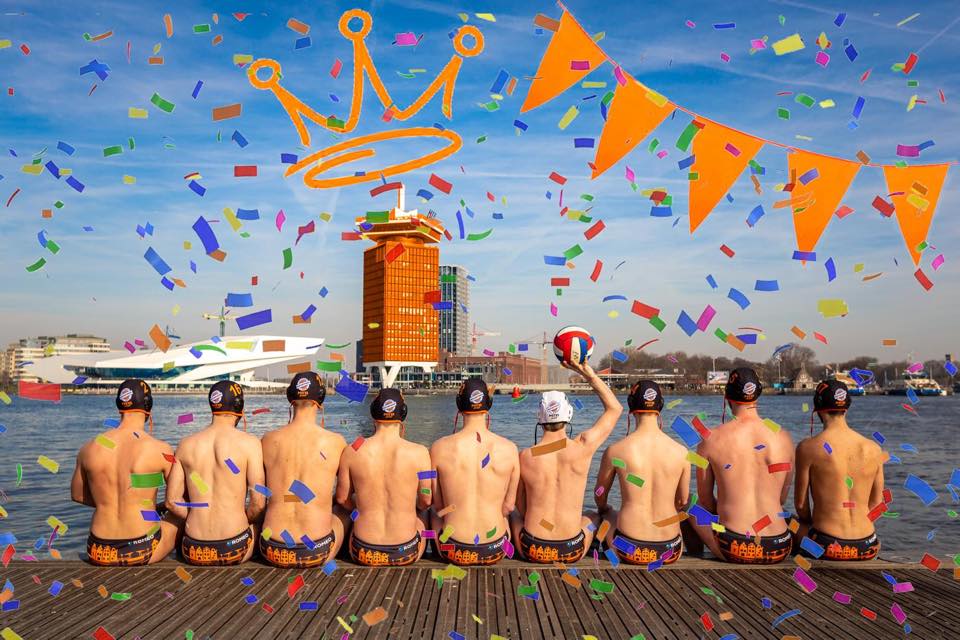 Amsterdam Waterproof
KINGSDAY TOURNAMENT 2023
AMSTERDAM WATERPROOF organised a KINGSDAY TOURNAMENT. We welcomed more than 200 players from all over Europe for a combination of sports and fun which took place from the 28th and 29th of April 2023. The competition was open to all of our international fellow LGBTQI+ water polo teams, as well as to local Dutch teams.